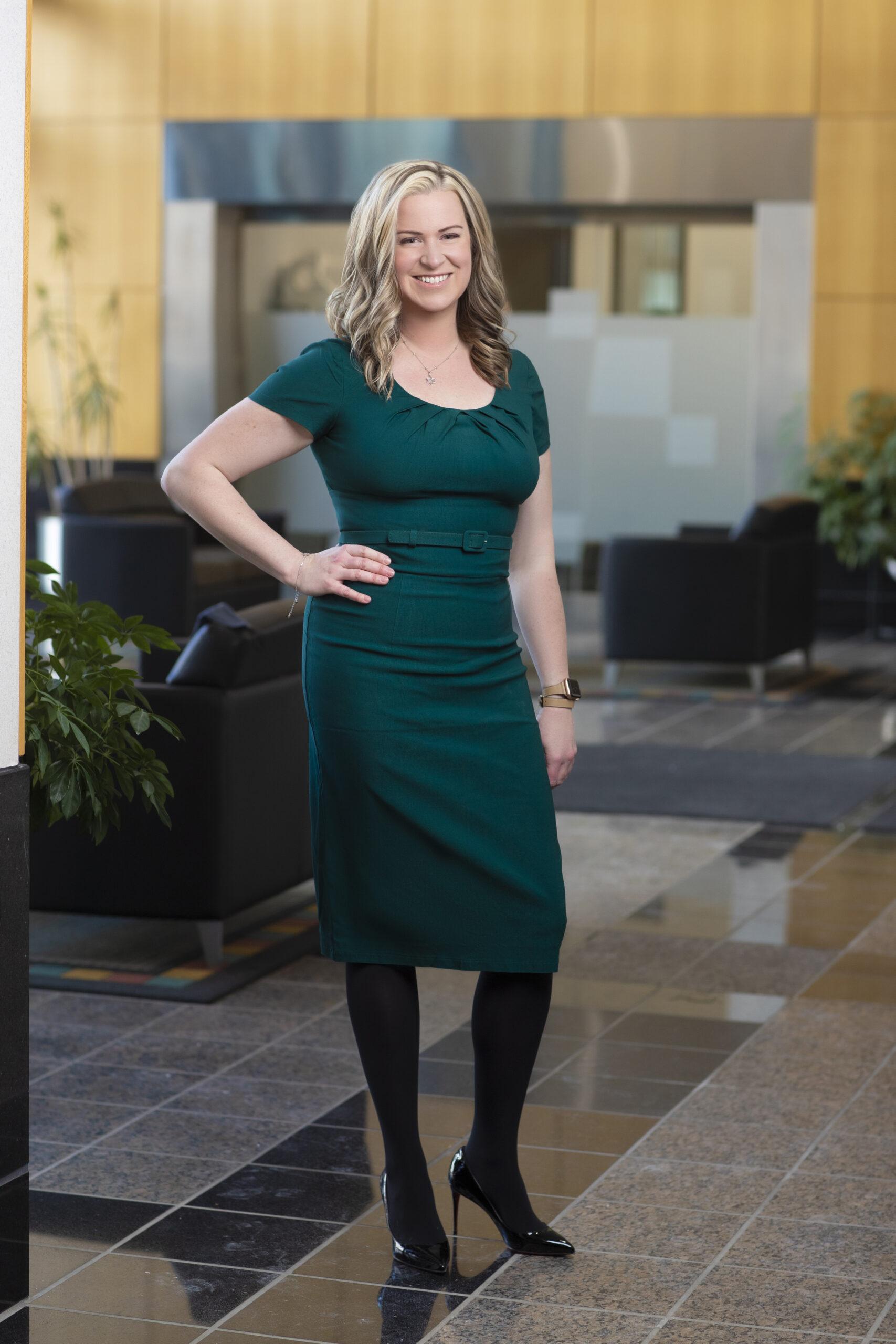 Chelsea M. Rebeck, an attorney in Metro Detroit, Michigan, specializes in Tax Law for individuals and businesses.
Located in the heart of Oakland County, Michigan, Tax Attorney Chelsea Rebeck puts her tax law knowledge to good use for her clients. Her legal services include such areas as tax controversy, Tax Preparer Penalties, IRS audits, Offers in Compromise, U.S. Taxpayers living abroad, International persons with U.S. entities, tax advice, Expert Witness services, Department of Labor defense, and other legal related matters and general tax services.
With over 15 years of tax experience, Chelsea Rebeck has the knowledge and expertise to competently represent you in all your tax and legal needs.
Chelsea M. Rebeck practices in Tax Court as well as Federal District Court in numerous jurisdictions. As a member of the State Bar of Michigan, she serves as an elected member of Representative Assembly and is a member of both the Audit Committee and the Finance committee for the state bar's Board of Commissioners. She was also selected to an elite group of attorneys serving the bar's Diversity and Inclusion Advisory Committee.
As a well-respected Tax Attorney in Michigan, Chelsea Rebeck will fight for your rights.
Certifications & Licenses
Certified Public Accountant (CPA)
Certified Fraud Examiner (CFE)
Elected Positions
Representative Assembly, Member- 2016-Present
Representative Assembly, Officer- (Clerk) 2018-2019
Representative Assembly, Officer- (Vice Chair) 2019-2020
Representative Assembly, Officer- (Clerk) 2020-2021
Board of Commissioners, Member- 2018-Present
Awards
SuperLawyers- Rising Star 2020
SuperLawyers- Rising Star 2019
SuperLawyers- Rising Star 2018
SuperLawyers- Rising Star 2017
SuperLawyers- Rising Star 2016
Tax Controversy
IRS Tax Audits
IRS Tax Appeals
Tax Planning and Strategy
Entity Selection
IRS Tax Court
Marijuana Tax Law
IRS Preparer Penalty Audits
IRS Preparer Penalty Appeals
IRS Litigation
IRS Claims for Refunds
Michigan Tax Settlements
IRS Tax Settlements
Tax Law
Certified Legal Specialties
Certified Public Accountant (CPA)
Certified Fraud Examiner (CFE)
United States Supreme Court
United States Tax Court
United States Court of Federal Claims
United States Federal District Court- Maryland
United States Federal District Court- New York, Western
Rising Star, Super Lawyers 2016-Present
Elite Group, State Bar of Michigan, Diversity and Inclusion Advisory Committee
Professional Associations And Memberships

Oakland County Bar Association
AICPA
MACPA
CFE, Advisory Board
State Bar of Michigan, BOC, Audit Committee, Member
State Bar of Michigan, BOC, Finance Committee, Member
State Bar of Michigan, Diversity and Inclusion Advisory Committee
ACFE, Advisory Board
American Bar Association, Taxation Section
State Bar of Michigan, Taxation Section
State Bar of Michigan, Agricultural Law and Marijuana Law Sections, Liaison
IRS Continuing Education Provider
State Bar of Michigan, Member
State Bar of Michigan, Representative Assembly, Member
Jewish Federation of Metropolitan Detroit- Member of Finance and Audit Committees
Charter Township of Commerce- Member of Planning Commission