Highly Experienced And Knowledgeable Tax Law, Probate And Family Law Attorneys
Staying Focused In The Event Of An Audit
Facing an IRS audit is enough to cause anyone stress. But it is important not to panic. Remember, just because an audit is initiated does not necessarily mean you have done anything wrong. Audits are often initiated randomly — if you keep your records in order and seek the help of an experienced tax attorney, you will likely emerge unscathed.
At Rebeck & Allen in Detroit, we help individuals and businesses from all over Michigan through the audit process. There are a few simple steps you can take to make the process a little smoother, outlined below. However, since every case is different we would advise you to reach out to an experienced tax lawyer as soon as you become aware of your audit.
Try To Stay Calm
It's easy to be rattled by a conversation with an auditor. But remember, they are human beings doing their jobs. As best you can, try to remain calm and not get upset or angry with them. Getting off on the wrong foot can make the process extremely difficult down the line.
Call An Attorney
Once you learn of the audit, find legal representation as soon as possible. Our firm offers services from an attorney who is a Certified Public Accountant with an LLM in taxation. Whether your individual finances are being audited or those of your business, she can guide you through all aspects of the process.
Gather Complete Info
Review all of your personal or business financial records and have them ready for the audit. Gather as much information about your financial situation as you can, including all of your tax returns.
If you have received notice of an audit, do not waste time. Seek the help of an experienced tax law attorney who can help you determine what to do when facing an audit. Call Rebeck & Allen in Southfield at 
248-636-4232
 or 
reach out online
 to schedule a free consultation.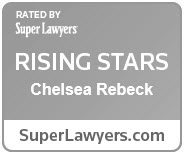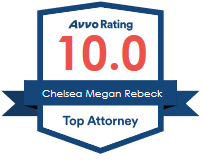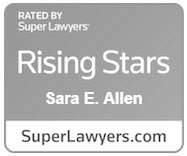 The Sooner You Get Experienced Representation, The More Options You Have Available to Resolve Your Legal Matter.