Highly Experienced And Knowledgeable Tax Law, Probate And Family Law Attorneys
Taking Your Case To Tax Court
Receiving a notice of deficiency from the IRS is not final. You have the right to challenge the IRS' findings from your tax return or
an audit
. However, handling such a case on your own can be overwhelming. It could cost you a substantial amount of time and leave you with more payments than you started with.
It is crucial to consult a skilled tax lawyer in these cases. Attorney Chelsea Rebeck's extensive experience in accounting is critical to saving you time and money, and relieving your stress. With the competent legal representation of Rebeck & Allen on your side, you can feel confident and at ease.
Experienced Representation In Tax Litigation
A tax deficiency essentially means that the IRS' records are different than what is on your tax return. As a result, your taxes could significantly increase or decrease. If you disagree with what the IRS claims you owe, attorney Chelsea Rebeck will help you file a claim and provide you with skilled tax court representation.
At Rebeck & Allen, we can guide you through every step of the tax court process, including:
Filing a tax petition:

 

We can help you accurately file a tax court petition within 90 days of receiving a notice from the IRS.
Collecting evidence:

 

Complete financial records are very important to support your case. Attorney Chelsea Rebeck can help you organize your records to provide clear evidence.
Reaching a settlement:

 

At Rebeck & Allen, we strive to negotiate with the IRS and reach a fair settlement outside of court. However, if it is necessary, we are prepared to litigate your case.
Appealing your claim:

 

If you do not agree with the tax court's decision, we can help you

 

appeal your claim

 

with Michigan's IRS Appeals Division offices.
Knowledgeable Tax Counsel For Greater Detroit
At Rebeck & Allen, we understand how frustrating tax issues can be. It is our goal to facilitate the process, while protecting your legal rights and financial assets.
Attorney Chelsea Rebeck is well-versed in tax law. She thoroughly examines your case to develop a careful strategy that fits your needs. There have been many times in her own investigations where she corrected the IRS' calculations. She is dedicated to helping clients through their tax issues and reaching the best possible outcomes.
We Can Help Ease Your Anxiety. Call Today.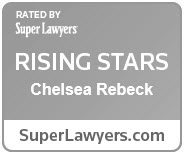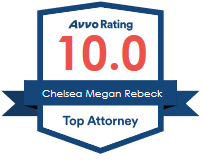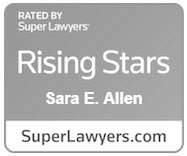 The Sooner You Get Experienced Representation, The More Options You Have Available to Resolve Your Legal Matter.