Highly Experienced And Knowledgeable Tax Law, Probate And Family Law Attorneys
Capable Tax Audit Counsel
No one wants to receive an audit notice from the IRS. Enduring an audit can be stressful and time-consuming, but you do not have to go through it alone.
At the law firm of Rebeck & Allen, we can guide you through the entire audit process. Attorney Chelsea Rebeck offers full-service tax representation, including audit help to clients throughout Michigan and the United States.
Our skilled attorneys always strive for the best possible outcomes in all tax matters. We personally handle every detail of your case, so you do not have to worry.
Representing You At Every Step
Nowadays, computers generate audits at random if they recognize likely errors, or if the ratio of deductions to income is off. Facing an audit does not mean you broke the law. However, the IRS is as strict with tax mistakes as it is with fraud.
If you or your business is facing an audit, attorney Chelsea Rebeck can help individuals and business owners:
Respond to the IRS notice
Organize and review your records
Negotiate with the IRS
The chance that the IRS will audit you is low. However, attorney Chelsea Rebeck believes in being proactive. She can assist you with all your tax concerns to help you best avoid an audit in the future.
Supporting You With Skill And Experience
Attorney Chelsea Rebeck has an extensive background in accounting and over 15 years of tax experience. This allows her to evaluate your circumstances, find any issues in your case and develop a strategy individualized to your needs. Oftentimes, she corrects the calculations the IRS made in your audit.
At Rebeck & Allen, you can trust that we will prioritize your interests. We will not let a tax audit jeopardize your future.
You Have A Right To Representation
By federal law, you have a right to legal representation in an audit case. Our lawyers have the experience to help. Arrange a consultation at our Southfield office by calling 
248-636-4232
 or completing our easy 
online
 contact form.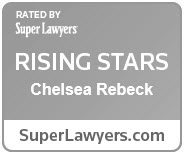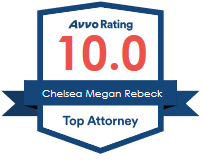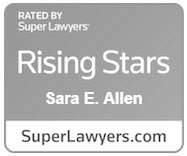 The Sooner You Get Experienced Representation, The More Options You Have Available to Resolve Your Legal Matter.