Highly Experienced And Knowledgeable Tax Law, Probate And Family Law Attorneys
Knowledgeable Tax Advice For Businesses And Second Jobs
Taxes are often frustrating, especially if you are a business owner or have a side job. Both situations can complicate your tax filing and require strategic financial planning.
An experienced tax lawyer can offer critical advice on many business matters. All business decisions can have a significant impact on the future of your business. At Rebeck & Allen, our attorneys are veterans of business formations. We provide thorough and strategic services to help you plan for success.
Tax Issues For Businesses
Running a business requires a lot of time and energy, and taxes are often the last thing you want to worry about. However, it is important to file your taxes correctly to secure the future of your business.
With over 15 years' worth of tax and accounting experience, attorney Chelsea Rebeck can help business owners in Michigan and around the United States on a variety of matters, including:
Forming a business:

 

The business entity you choose determines the tax return you will file. We can help you choose which format best fits your goals, from an LLC to a partnership.
Document filing:

 

There is a significant amount of paperwork and tax documents to complete when starting a new business. At Rebeck & Allen, we can guide you through the entire process of establishing your new business. We can also help you keep accurate and updated records of all income and expenses.
Side Hustle Businesses And Taxes
Many people in the Greater Detroit area have a creative business or second job to make a little extra money. If you bring in consistent income through a second job, the IRS may consider you self-employed and expect you to file as such. Filing taxes on your own is complicated enough but filing for extra income can be even more complex.
At Rebeck & Allen, we can help you:
Determine the appropriate filing status
Document your total income
List deductions of necessary expenses
Individualized Tax Help For Businesses Of All Sizes
Attorney Chelsea Rebeck offers professional tax advice to businesses large and small. She can help you create a tax plan to help you make informed decisions and protect the future of your business.
When it comes to your business, it is important to get your taxes right the first time. At Rebeck & Allen, we look out for all your business interests. We provide individualized attention to your needs, to help you feel confident about your future.
Call For Experienced Business And Tax Support
Arrange a consultation to discuss your individual tax and business concerns. Call our Southfield offices at 
248-636-4232
 or submit our 
online
 contact form.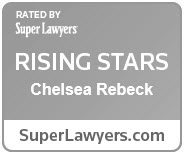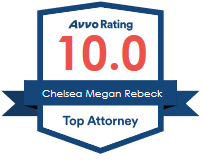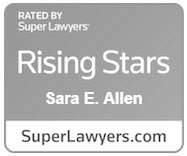 The Sooner You Get Experienced Representation, The More Options You Have Available to Resolve Your Legal Matter.