Highly Experienced And Knowledgeable Tax Law, Probate And Family Law Attorneys
Skilled Legal Representation For Tax Preparers
In Michigan, tax preparers could be held liable for any errors on a tax return. A simple mistake could seriously damage your finances as well as your reputation. However, you do not have to face the IRS or a penalty on your own. It is crucial to contact an experienced lawyer as soon as the IRS notifies you of a penalty.
At the law firm of Rebeck & Allen, we provide clients with zealous representation against tax preparer penalties. Attorney Chelsea Rebeck can advocate for you against the IRS. Her tax law skills are well-respected, with over 15 years of experience. She will support you against accusations of tax fraud and help you put any tax mistakes behind you.
Preparation Mistakes And Counsel
Mistakes happen, but the IRS does not differentiate between a mistake and purposeful tax fraud. Attorney Chelsea Rebeck can help clients in Greater Detroit with any kind of tax preparer penalties, including issues involving:
Earned income credit:

 

This is the most common area of error for tax preparers. Claiming earned income credit requires very specific records, but many times those records are not available at the time of filing.
Miscalculations:

 

Small math errors are taken very seriously at the IRS.
Filing status errors: After a divorce or another significant life event, someone's filing status may change. This is easy to overlook after many years of the same filing status.
Failure to sign:

 

Even forgetting to sign any tax documents could have serious consequences.
Many of these errors are simple and easy to fix, but the IRS could order an audit or severe penalties for these mistakes. Attorney Chelsea Rebeck knows how to negotiate with the IRS, and she will protect your rights. If negotiations do not deliver the desired result, she is prepared to take your case to court.
Professional And Personal Tax Help
Dealing with the IRS can be intimidating, especially if they charge you with a penalty. In her time as a CPA, attorney Chelsea Rebeck worked with the IRS on numerous occasions and understands how they operate. That experience helps her to create strategies to reach the best possible results in your case.
At Rebeck & Allen, we believe that your future should not suffer because of simple tax mistakes. We will help you overcome any tax preparer penalties you may face.
Get Experience On Your Side
Do not wait to seek help. The earlier you call, the more options you may have. Call our Southfield offices at 
248-636-4232
 or contact us 
online
 to schedule a consultation.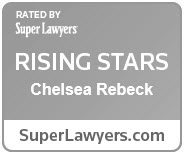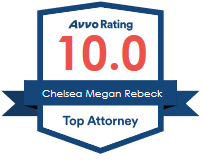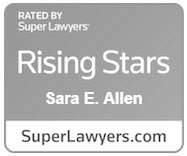 The Sooner You Get Experienced Representation, The More Options You Have Available to Resolve Your Legal Matter.
The Sooner You Get Experienced Representation, The More Options You Have Available to Resolve Your Legal Matter.