Highly Experienced And Knowledgeable Tax Law, Probate And Family Law Attorneys
Defending You In Audit Appeal Cases
Many people fear tax audits by the IRS. While many audits close quickly without a problem, some people may face serious penalties they never expected. If this is the case, you do have the option to appeal. However, appealing the result of an IRS audit is only possible in rare cases, and it can be difficult.
The attorneys at Rebeck & Allen will take on the challenge of your audit appeal. We will guide you through every step of the audit process and advocate for your best interests. Attorney Chelsea Rebeck has over 15 years of tax experience. Her comprehensive experience helps her to provide knowledgeable tax counsel to all her clients, no matter their situation.
How Do I Appeal An Audit?
There is always a process with the IRS. Audits and appeals are no different. The steps to appealing an audit are:
Receive a notice:

 

The IRS will send an audit notice in the mail. You must respond within a certain timeframe to either allow or protest the audit.
Petition for reconsideration or an appeal:

 

When you first receive an audit notice, you can ask the IRS to reconsider and resolve the audit outside of court. However, if they do not reconsider, then you can file an appeal. The IRS Appeals Division has offices in Michigan that handle your first appeal. Attorney Chelsea Rebeck will be by your side and guide you through the entire process.
Take it to court:

 

If you are not satisfied with the results of your first appeal, you can take your case to the United States Tax Court.
The law firm of Rebeck & Allen will support you at every turn of the audit process. We will defend you against any fraud penalties you might face in the meantime.
Easing Your Worries Through Experience
Any matters involving the IRS can cause anxiety. At Rebeck & Allen, we are committed to protecting your rights and resolving matters as efficiently as possible.
Attorney Chelsea Rebeck's years of experience on your side in an IRS audit is indispensable. She has professional relationships with the local IRS offices and auditors in the Greater Detroit area, and is prepared to negotiate with them on your behalf. She will personally attend to your case to provide you with the best possible representation.
Don't Wait. Call A Skilled Lawyer Today.
If you need reliable representation in an audit appeal, contact Rebeck & Allen today. Schedule a consultation with us 
online
 or call our Southfield offices at 
248-636-4232
.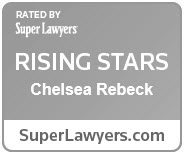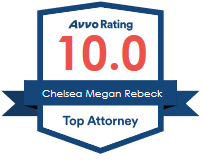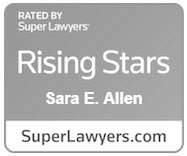 The Sooner You Get Experienced Representation, The More Options You Have Available to Resolve Your Legal Matter.