Highly Experienced And Knowledgeable Tax Law, Probate And Family Law Attorneys
How A Lawyer Can Help With Your Tax Resolution Concerns
You never intended to get into trouble with the IRS, but now you have unpaid taxes dragging down your finances that you must deal with. It can be tempting to try to get through an IRS tax controversy on your own, but not hiring an experienced tax attorney can cost you a great deal of time, money and stress.
Located in Metro Detroit, the law office of Rebeck & Allen will ease your fears and guide you through your tax problems from start to finish. Attorney Chelsea Rebeck has practiced tax law for more than 15 years and helped thousands of clients. She knows every option available to you to get your tax debt settled as soon as possible.
You Need A Tax Attorney's Help. Here Is Why.
There are businesses out there that promise they can help you
resolve your tax debt
without you needing a lawyer. Unfortunately, these companies mostly focus on getting you through the short-term part of your case. They cannot know all the legal options at your disposal or help you ensure similar problems do not come up in the future. And if they fail to solve your problem, it will likely continue to get worse until you will have to hire a tax attorney anyway.
Instead, make sure you get your tax debt taken care of the right way. Turn to an experienced tax attorney who knows every time-tested strategy available when confronted with an IRS audit. Chelsea Rebeck will personally handle every aspect of your case. She will work to provide you the best possible outcome.
Choose Rebeck & Allen For Affordable, Quality Tax Help
For more information about how our law firm can help you with a tax problem, contact 
Rebeck & Allen
 at
248-636-4232
 to schedule a consultation. You can also 
reach us online
. We encourage you to contact us as soon as possible so we can begin working on your case.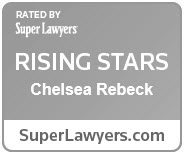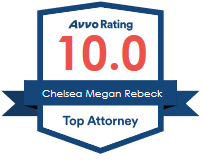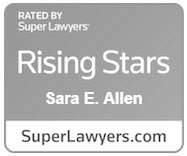 The Sooner You Get Experienced Representation, The More Options You Have Available to Resolve Your Legal Matter.